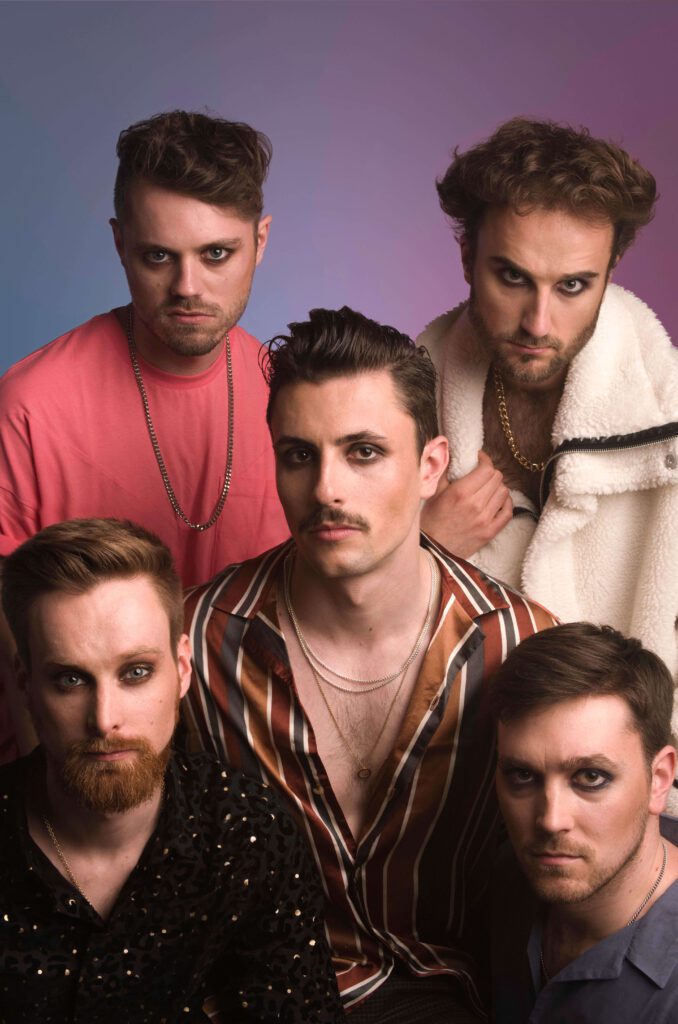 Did you know? Besides casinos and salad, Julian Caesar is known for inventing the disco.
In ancient Rome they built huge concert halls, like the colosseum for instance, where people were dancing and partying until the break of dawn. Unfortunately, this tradition passed into oblivion throughout the middle ages. Nowadays, people stand around petrified, watching the party through the displays of their phones. 
But one noble band appeared on the scene to change that!
The Knights of Caesar are here to make people dance again and to herald the start of the Renaissance 2.0. Bye, bye lethargy!
Valentin is our singer and personal trainer. Thanks to Valentin, we know round about 98,3% of all internet videos at any time – thanks to us, Valentin knows how his computer works. Without him, there would only be half as much energy on stage. Every Jack has his Jill, we've got our Valentine!
Daddy Lukas. It may not look like it, but he's the most sensible one among us. That's why he is in charge of writing many of our songs and lyrics, besides playing guitar of course. Busted cable? Forgot your mic? Lose screw? Lukas is your guy! 
In your face dirty key synth sound layers, that's what we've got Lukas for. If it wouldn't be for him, we would still think an organ is the craziest a keyboard could do. From the five of us Lukas has the hippest cloth, sweetest smile and best insta filters.
With his grooves and a laptop Julian is holding the band musically together. As if this wasn't enough, Julian is our manager, backliner, booker and rehearsal room owner too. How he can manage all that while looking that good in a sweat suit will remain Julian's secret.
Jakob immediately made himself indispensable after helping us out at a concert and is now an integral part of the crew. Besides the bass, he is responsible for choosing the right sneakers and pants as well as taking care of the tour bus.